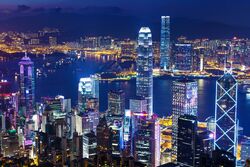 Hong Kong is one of the Special Administrative Regions of the People's Republic of China off the country's south coast.
History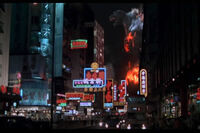 Hong Kong is featured prominently in the opening of Godzilla vs. Destoroyah, as Burning Godzilla first appears here and rampages through the city.
Hong Kong is the city for the culmination of the final battle between Godzilla, Kong and Mechagodzilla.

Locations
Geographic points