Cleanup
This article or section needs to be cleaned up to meet the standards of Gojipedia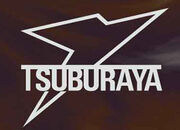 Tsuburaya Productions (円谷プロダクション,,   Tsuburaya Purodakushons?) is a production company and special effects studio founded by the late tokusatsu wizard Eiji Tsuburaya and is now run by his family.
History
Tsuburaya Productions was formed in 1963 by the special-effects wizard Eiji Tsuburaya, so that he was able to work on side projects alongside his special effect work for Toho. In 1966, the company produced its most famous creation, Ultraman, which went on to create an entire franchise that continues to the present day. When Eiji died in 1970, the studio was transferred to his family, who continue to run the studio to this day. Bandai currently owns several substantial shares in the studio after it fell into financial difficulties in the 1980s, and the toy company is responsible for producing merchandise for each show that the studio makes.
Collaborations with other film studios
1960s
1970s
1990s
Trivia
Due to the studio's close ties to Toho, numerous Ultraman episodes were directed by Toho staff. The most famous of these is the first episode of The Return of Ultraman, All Monsters Attack. This episode was directed by Ishiro Honda, who was also famous for directing many of the Showa era Toho films.

Stub
This article is a stub. Please help Gojipedia by adding proper information on this subject.